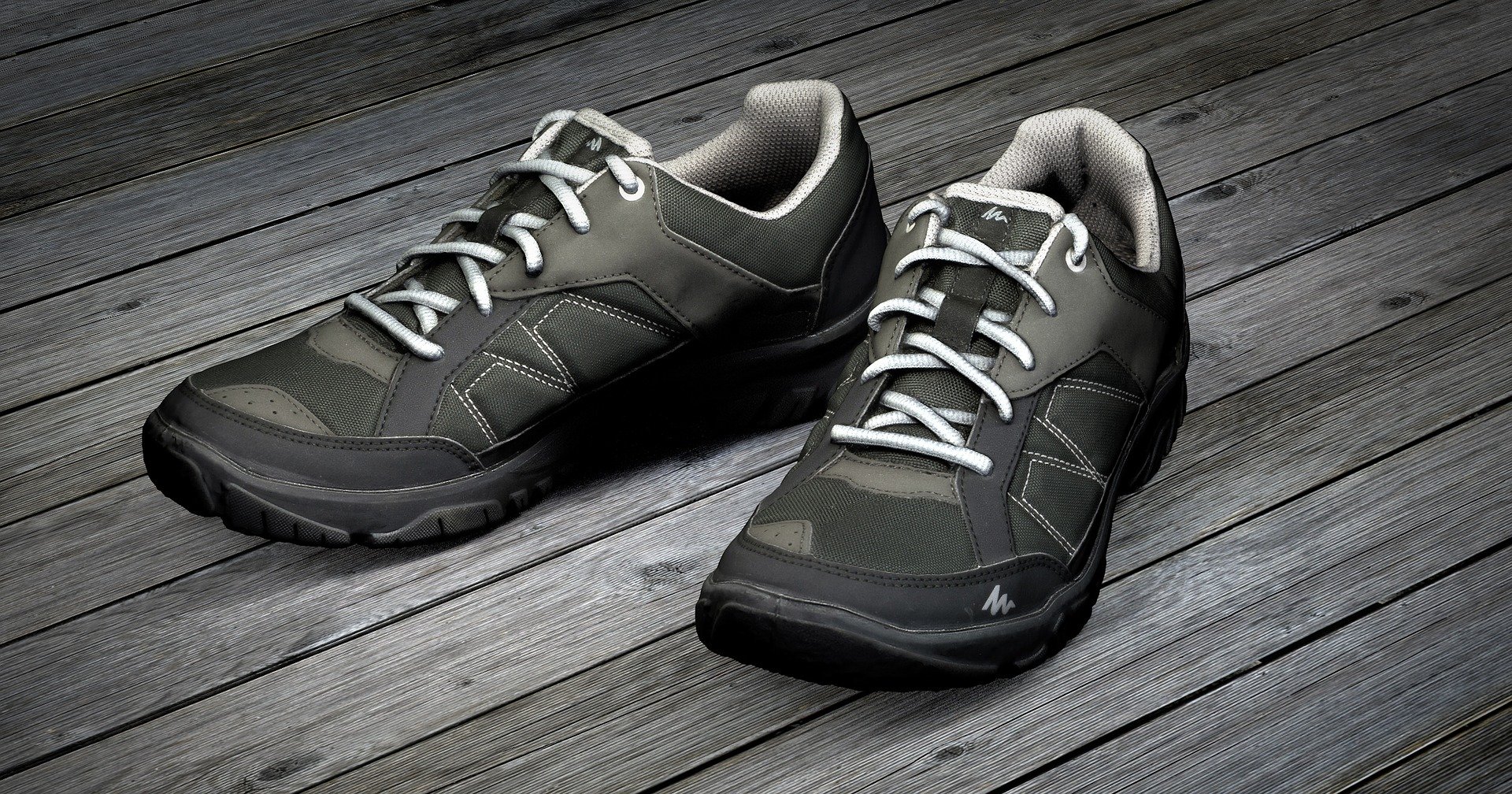 Amazon Should Not Be the Easiest Website to Search for Shoes
This pandemic has allowed me to spend days not wearing shoes and when now I put my current pair on, I now realize that they have worn out and are no longer comfortable. It is time to purchase a new pair.
I have some slightly special shoe needs. My feet are wide, so I need a shoe specifically designed with that in mind. I also like long laces because I stretch my feet in the shoes and if the laces are too short they frequently come undone.
Otherwise, I am not picky about what I purchase. The shoe can be a bland grey or a bright orange. I am not loyal to any particular brand. If I can get an excellent shoe, I am willing to pay more. All I need is a general walking/running shoe for day to day usage. But those two things are non-negotiable. Of all the people I know, I have the fewest requirements for shoes.
These are not rare things to find in shoes. Most shoes have sufficiently long laces. Go into any shoe store and you will find a few wide versions scattered around the shelves for most shoe models. Before the internet, I had no trouble walking into a store and finding a plausible option within a size of what my ideal size would be.
I usually would go straight to Amazon to purchase anything, but doubted that they could do shoes and apparel better than retailers who dedicated vast amounts of their efforts to selling shoes. So in addition to Amazon I decided to check out Sport Chek and Foot Locker, which are two large sellers of shoes in Canada.
My search did not start off well. Sport Chek's website offers me no way to search for shoes based on the width and does not even show that information on the page about the shoe. Having repeatedly purchased shoes from Sport Chek, I know they are available but I cannot search for them or even identify which models do have wide sizes by reading through the shoe profiles. Even worse, after a few minutes my session timed out on the website and it sent me away from the product page to the home page.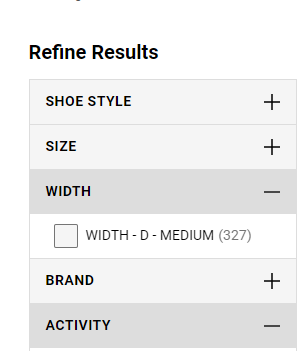 Footlocker does allow me to sort by width, but only select from a single width, the standard one. They show me 327 types of shoes with the option to search by width, but they do not seem to have loaded those wide options into the computer system.
Having spent a half hour hunting for information about shoe width at two of the largest shoe retailers in Canada, I could find no way to identify whether a shoe was available in a size that would fit my foot.
Going to Amazon.ca, once I entered the shoe category I was greeted with a "Men's Shoe Width" selector just slightly down the page. It took less than 30 seconds for me to filter for wider shoes. Within 10 minutes I found one that met all my requirements and even allowed me to select from several different colours.
It is absurd that it is easier to buy shoes on Amazon than even at dedicated shoe retailers online, but that is how it is.
Amazon specializes in nothing but behaves more like a specialty retailer than the retailers which actually focus on selling these items.